At Samy Borewell, we provide the best borewell drilling services for both industrial and domestic purposes. Further, the company is equipped with compressors for the development of tubewell. We engage in all types of borewells in almost every type of soil. We serve for both the city and rural clients inside Tamil Nadu. Our expertise also include 4½" and 6½" borewells. The perfect point in the ground for borewell is also decided by our experts accurately. We are involved in contributing a qualitative borewell pump installation service for our valuable clients. We provide this service in an exceptional way within a planned timeline. With our team of experts we do desalting and cleaning services for your damaged borewells. Highly determined multi-purpose stations for drums wire tools, held with support automobiles and further equipment that covers almost every stage of borehole exploration.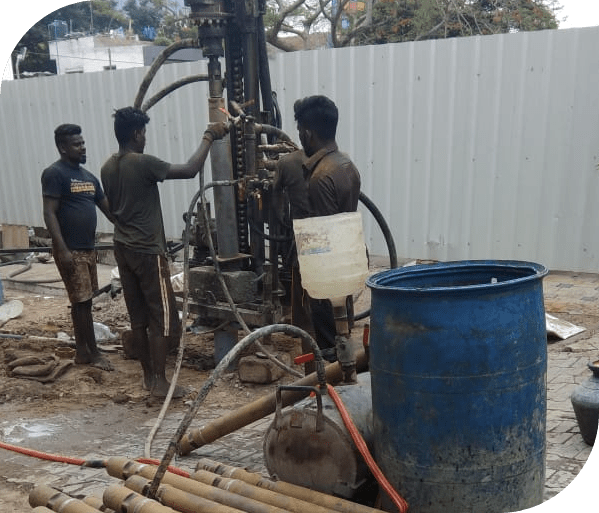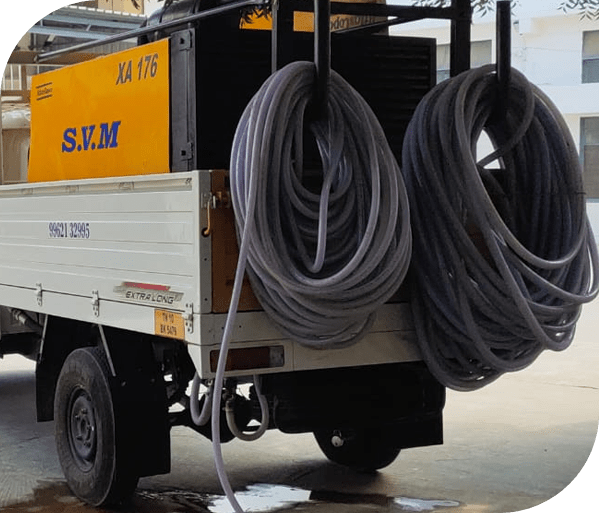 For the best generation and protection of the borewell, a borewell must be purged annually, since standard ground water can change at any time. We have great ability to remove and clean borewell by means of an underhand air compressor that takes normal raw water, dust, or waste materials and corroded pollutants, if any. If we notice any corroded chemicals or animals, then we employ calcium mineral carbonate to kill viruses and viruses in that borewell. Our company is renowned in Chennai as a leading service provider of borewell washing solutions. To satisfy full customer comfort, the leading borewell washing expert offers its services at very reasonable rates 24/7.
Test Conducting while Cleaning
At Samy borewell, we provide the best cleaning services with the high standard and detailed testing. Before the process of cleaning we check for some of the specific details by performing physical analysis. Later proceeding with effective chemical and bacteriological examinations. Parameters that we look for in each step of analysis are listed below.

Physical Examinations
Color, smell, turbidity, and electrical conductivity, complete demolished shades and revoked shades.

Chemical Examinations
PH, alkalinity, solidity, calcium mineral, mineral magnesium, salt, blood potassium, iron, manganese, ammonia, nitrite, nitrate, chloride, fluoride, sulfate, phosphate, it, BOD, COD, TKN, oil & oil, metal, chromium, arsenic, and free swimming pool water.

Bacteriological Examination
Standard dish type, complete coli type, waste coli type, waste streptococci.